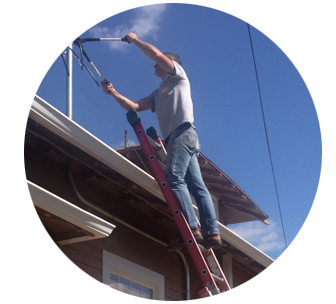 FROM THE FIELD
"Designed by Electricians, For Electricians" means we understand your business because it's also our business. Enjoy the tools and resources below.
Welcome to our video page!
On this page, our contributing editor Joe Squires (owner of Squires Electric in Portland, OR) and others will share stories about how they built their businesses, lessons they have learned along the way, and tips for making your business more efficient and profitable.
Check back soon for more videos. Got a story to tell? Contact us at eTeam@my360e.com
Joe Squires, owner of Squires Electric shares tips on keeping your workforce efficient as well as othe formulas for tracking your efficiency.
Joe Squires, owner of Squires Electric (while wearing a very fetching Christmas sweater) talks about metrics, key performance indicators (KPIs) and how knowing your numbers increases your profit margin.
GET STARTED TODAY !
Toll Free Overseas & International