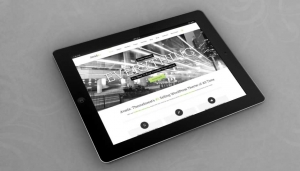 Learn More About Software for Your Austin Plumbing Company—Call (800) 725-9897!
Are you looking to grow your plumbing company and optimize your business operations in Austin? At 360e, our business management software lets you estimate, invoice, schedule, track, bill, and manage your business from your fingertips—all in one convenient system. Using 360e, you can manage every aspect of your business, from payroll and job management to dispatch, call booking, invoicing, and more.
Sell and quote more effectively, or eliminate job and scheduling errors! 360e's software for plumbers helps you track labor and materials in real time, as well as customize the way you want to manage day-to-day operations. 360e was developed by contractors, for contractors.
Tour our management and scheduling software for Austin plumbing companies, get a demo/free trial, or call 360e today at (800) 725-9897 for more information!
Austin Plumbing Contractor Software Benefits
360e field management software lets you save precious hours so you can book more jobs and increase profits for your plumbing company—all while saving you operational headaches!
Our plumbing software benefits are difficult to beat!
Sell and quote more effectively
Eliminate job and scheduling errors
Track labor and materials in real time
Stop losing money on untracked change orders
Eliminate double entry
Get paid faster
360e is field management software designed by contractors, for contractors, and is trusted by contractors worldwide. If you desire better operational efficiency for your plumbing company, you've come to the right place—our software is easy to use and is backed by contractors just like you.
At 360e, we solve the problems! Start your demo/free trial today or call (800) 725-9897!
Our Austin Plumbing Company Software Features
360e software is all-in-one quoting, scheduling, tracking, and billing software for small- to medium-sized contracting businesses. Our powerful, flexible, and easy-to-use software allows you to connect your office and field operations seamlessly through a single web-based application.
Optimize your business with 360e's incredible field management features, including:
Sales management – Manage your customers, vendors, contacts, and their relationship to your company's sales and job activity in one powerful CRM
Customer management – Track leads, generate professional quotes, and enjoy a one-click order conversion process—everything you need to manage your sales cycle with simplicity
Job management – Automate job site mapping and routing, monitor job status, and manage job requirements such as permits, code upgrades, and more
Tracking – Track labor, materials, equipment, change orders, and communication, and upload important photos, files, and supporting documents all in one place
Scheduling – View a daily, weekly, or monthly display of employee and job schedules, as well as labor estimates for each job, and schedule across multiple days or jobs
Billing – 360e integrates directly with QuickBooks and other accounting systems to make invoicing completely seamless so that you can send invoices out quickly and accurately
Reporting – Measure your plumbing company's sales performance and protect your profit margins with an intuitive reporting interface that is completely customizable
And more!
Why 360e? We believe in offering affordable pricing without per-user costs! And unlike other software products, our system is fully customizable for each customer—so you can run your company exactly the way that serves you best.
Take a tour of our contractor software online or start your demo/free trial today!
Activate 360e Software for Your Plumbing Company in Austin, TX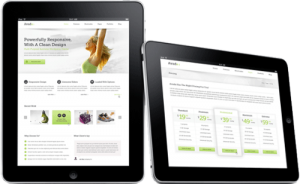 360e service management software was designed by contractors with contractors in mind. If you have been looking for a way to improve your business's functionality and operational efficiency, our field management software helps solve your problems so you can get back to work.
Talk to our specialists today about field management software for your Austin plumbing company!
Give us a call at (800) 725-9897 or start your demo/free trial today!